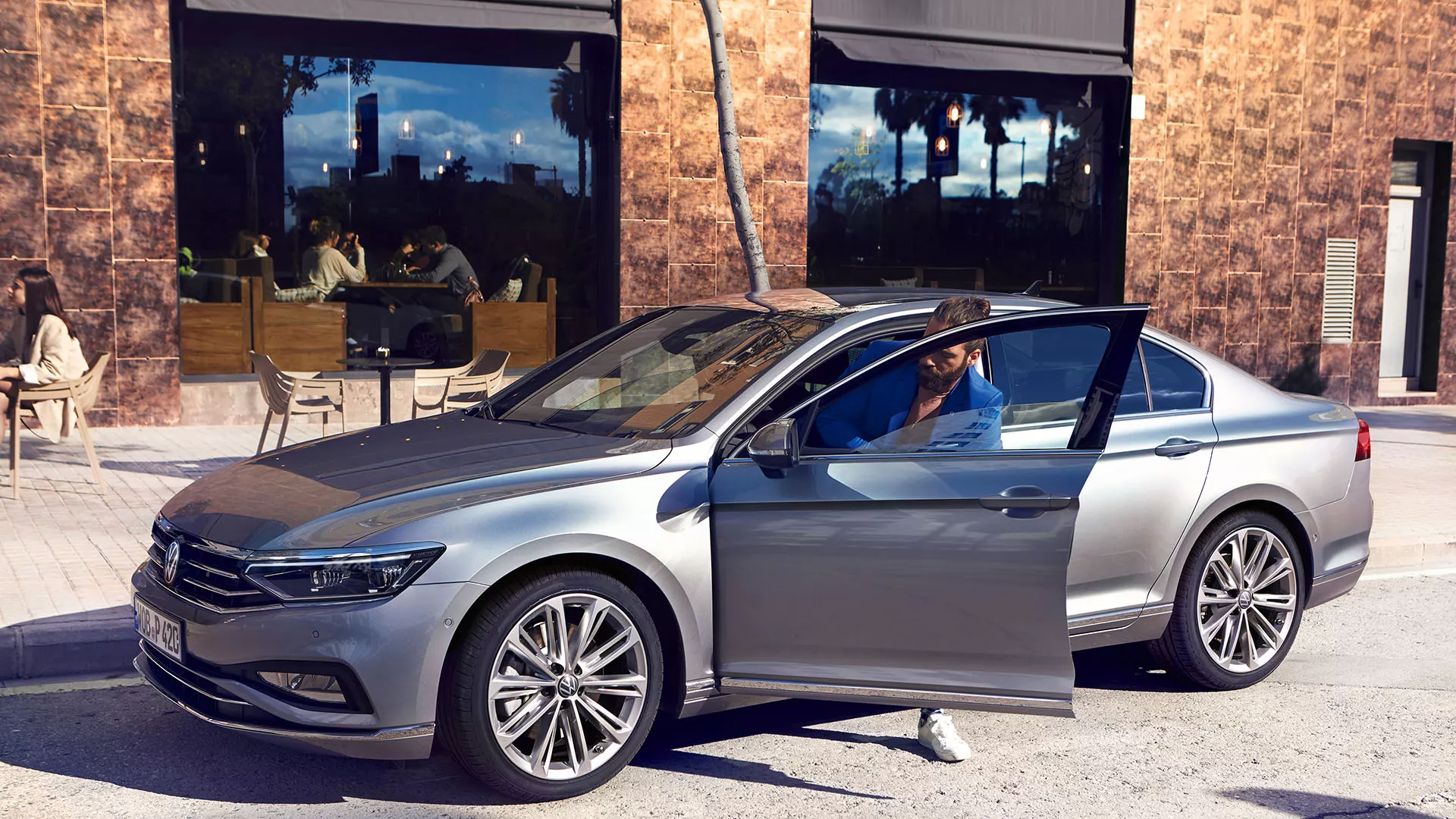 Zaawansowany technicznie. Wyjątkowy.
Passat, zdobywca Złotej Kierownicy 20141, może służyć za wzorzec w dziedzinach designu i techniki. To niepowtarzalne połączenie komfortu, elegancji i dynamiki dla ludzi, którzy mają jasno określone priorytety.
Stylistyka i wyposażenie
Każdy Volkswagen charakteryzuje się wysokiej jakości wyposażeniem i rozpoznawalnym designem. A dzięki licznym opcjom indywidualizacji stworzysz własnego, niepowtarzalnego Passata. Będziesz zaskoczony, jak wiele możliwości masz do wyboru.
Infotainment
Czy chcesz zadzwonić podczas jazdy, czy sprawdzić aktualne informacje o ruchu drogowym, wyznaczyć najszybszą trasę do celu, czy po prostu posłuchać ulubionej muzyki - Passat daje ci wiele możliwości wykorzystania nowoczesnych technologii w intuicyjny i prosty sposób.
Asystenci kierowcy
Inteligentne systemy wspomagania kierowcy w twoim Passacie zapewniają większy komfort jazdy. Wspierają Cię w krytycznych sytuacjach lub wręcz pomagają ich uniknąć. Nawet jeśli obecność tych technologii odczuwać będziesz sporadycznie, dobrze wiedzieć, że masz je do dyspozycji.
Dynamika i osiągi
Nowoczesna technologia silników Passata charakteryzuje się wysoką mocą i momentem obrotowym. Jeżeli lubisz jeździć i robisz to często, a chcesz utrzymać spalanie na niskim poziomie, będzie to dla Ciebie idealne rozwiązanie.
Komfort
Rozgość się w Passacie. Dzięki jego bogatemu wyposażeniu podstawowemu, intuicyjnej obsłudze i wielu wygodnym dodatkom będziesz cieszył się nim na nowo każdego dnia.