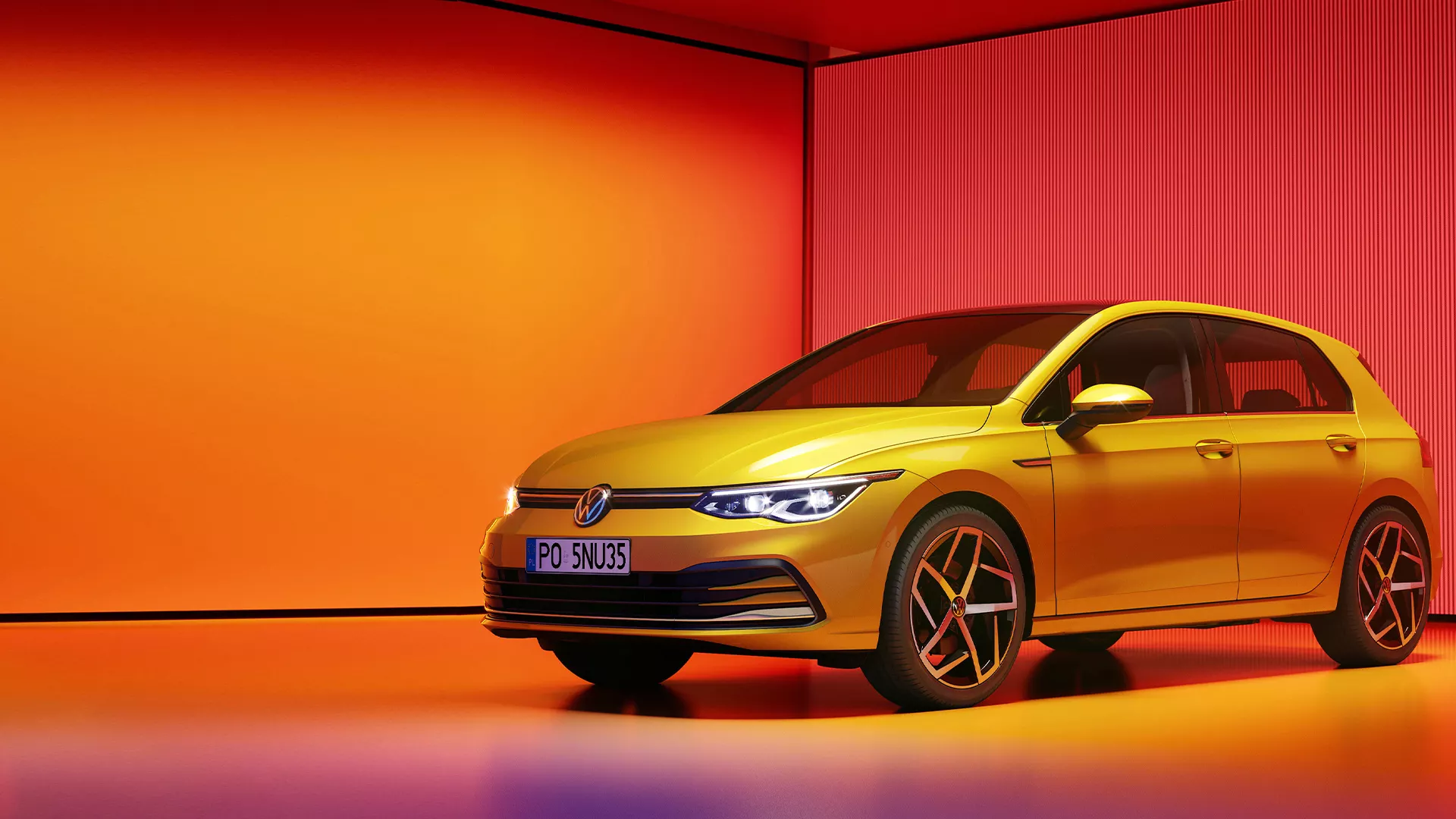 Teraz jeszcze bardziej intuicyjny.
Golf to samochód, który od kilku pokoleń tworzy własną klasę. Teraz miedzy innymi dzięki unikalnej funkcji sterowania gestem rozumie Cię bez słów. Jak prawdziwy przyjaciel.
Twój dobry znajomy ma teraz jeszcze nowszą stylistykę i wyposażenie.
Intrygujący, dynamiczny, przyciągający spojrzenia. Nowy Golf.
Nowe pakiety wyposażenia R-Line wzbudzają emocje.
Podkreśl wyjątkowy styl swojego Golfa: dzięki pakietom wyposażenia R-Line samochód będzie wyglądał jeszcze dynamiczniej, a jego wnętrze zyska sportowy charakter. Ponadto kupując teraz Golfa zyskujesz 6 000 zł, a dodatkowe wyposażenie i dwuletnią ochronę pogwarancyjną masz w cenie.
Ekonomiczne silniki i wysokie osiągi, które codziennie zachwycają.
Silniki w Golfie są idealne dla osób, które kochają podróżować, a przy tym zależy im na niskich kosztach użytkowania samochodu. Oszczędność zwiększa się dzięki zaawansowanej technologii podnoszącej wydajność i poprawiającej dynamikę przenoszenia mocy. To między innymi dzięki temu całkowity koszt użytkowania pojazdu jest jeszcze niższy.
Infotainment - Golf zrozumie Cię bez słów.
Golf daje Ci wiele możliwości wykorzystania nowoczesnych technologii w jeszcze bardziej intuicyjny i prosty sposób. Jego rewolucyjna funkcja sterowania gestem ułatwi każdą podróż.
Golf wspiera w każdej sytuacji.
Lata doświadczeń z kierowcami zaowocowały powstaniem inteligentnych systemów wspomagania kierowcy zapewniających większy komfort jazdy. Golf, teraz jeszcze bardziej intuicyjny, wspiera Cię w krytycznych sytuacjach lub pomaga ich uniknąć. Nawet jeśli obecność tych technologii odczuwać będziesz sporadycznie, dobrze wiedzieć, że Twój samochód zawsze Cię wspiera.
Komfort w Golfie to zwieńczenie budowanej od lat przyjaźni.
Intrygujący, dynamiczny, przyciągający spojrzenia. Nowy Golf.
Teraz podczas jazdy Twoim Golfem możesz jeszcze bardziej cieszyć się sportowymi dodatkami. Ergonomiczne nakładki na pedały zostały wykonane z wysokiej jakości szczotkowanej stali nierdzewnej, dzięki której będą służyły Ci przez wiele lat. Ich antypoślizgowa powłoka zapewnia doskonałą przyczepność.